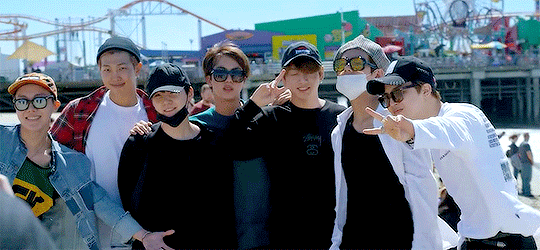 "Cevap yokken cevapları arıyoruz ama yine de bir şeyler öğreniyoruz. Hayat da bu değil midir zaten?"
Namjoon, Burn The Stage
İlk olarak 2018 Nisan ayında YouTube Red üzerinden 8 bölümlük bir seri olarak, daha sonra 2019 Ocak ayında uzun metrajlı formatıyla sinemalarda gösterime girmiş bir belgeseldir. Bring the Soul'la aynı formatta ilerler. Tek farkı Burn the Stage'in kapsamının 2017 Wings Tour olmasıdır. Belgesel serisi ve film içerdikleri kesit açısından birbirinden büyük ölçüde farklılık gösteriyor.
​
*TV seçeneği ilgili videoları arşiv üzerinden izlemenize olanak sağlamaktadır. Daha yüksek çözünürlük için lütfen indirme seçeneklerini kullanınız.
**Burn The Stage, telif sebebiyle Mediafire üzerinden paylaşılamamaktadır.
BURN THE STAGE FULL PACK
DOCUSERIES & THE MOVIE
​
DOCU SERIES
EP.1: I'D DO IT ALL
​
EP.2: YOU ALREADY HAVE THE ANSWER
​
EP.3: JUST GIVE ME A SMILE
​
EP.4: IT'S ON YOU AND I
​
EP.5: I CAN'T STOP
​
EP.6: MOONCHILD
​
EP.7: BEST OF ME
​
EP.8: I NEED U
​
THE MOVIE
BURN THE STAGE: THE MOVIE
​
​